My mother passed away this afternoon after a long, hard battle with breast cancer. She was diagnosed in 1996. We thought it was gone. We thought she was in remission. She was about to get a clean bill of health 2 years ago..you know, 10 years cancer free, when it came back with a vengance.
To my mom....I'm glad you are free from your suffering. I trust you are in Heaven with your dad, mom, brother, and our beloved bootsy. No more troubles. No more pain. Breathing without oxygen. Rest peacefully mom. Know you will be missed. Know the kids will be fine. The grandkids will have great memories. WE will pass on the good. Thanks for all you did for us kids. Thanks for the sacrifices you made that we will never know of. Thanks for teaching us how to be a mom.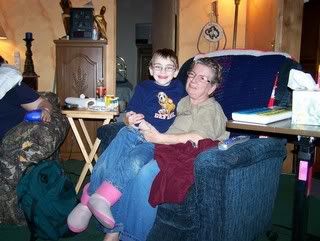 In loving memory of Jackie. Peace is finally yours. I'll see you in heaven.
P.S. don't worry, we've got daddy's back!